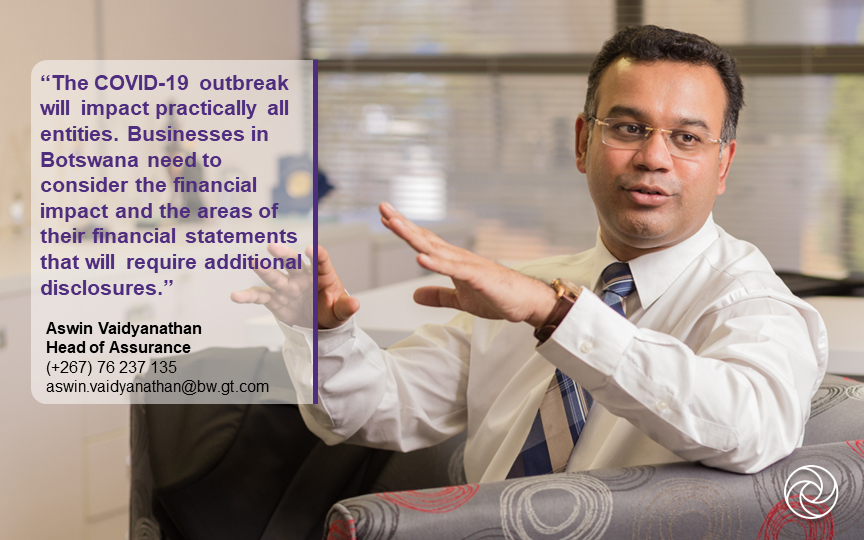 The novel coronavirus (COVID-19) pandemic is spreading around the globe rapidly. The virus has taken its toll on not just human life, but businesses and financial markets too, the extent of which is currently indeterminate. Entities need to carefully consider the accounting implications of this situation.
Please refer to our attached publication on Financial reporting and Disclosures for details.
For any queries in this regard, or to assess the impact on your organization, please contact Aswin Vaidyanathan, Partner in charge of Assurance via email aswin.vaidyanathan@bw.gt.com.
Download IFRS alert
Download PDF [180 kb]