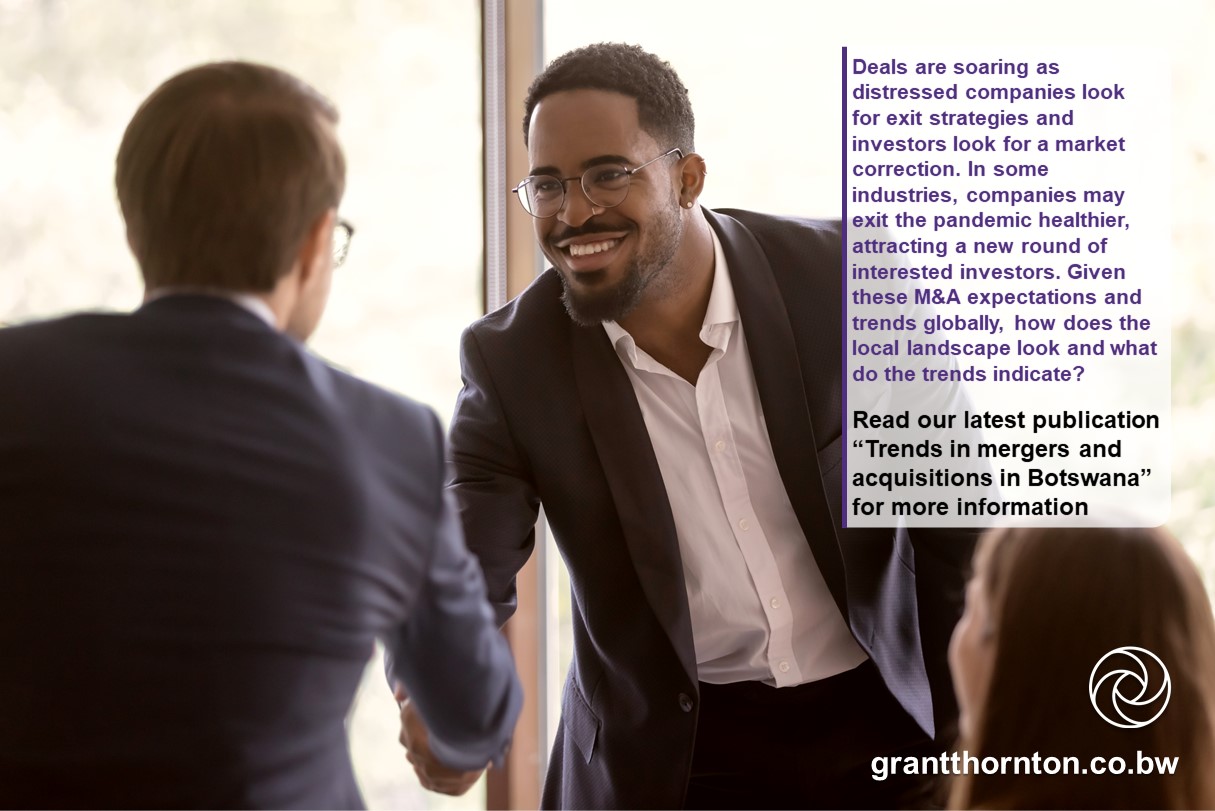 View our publication for more information.
Globalisation and company growth ambitions are once again starting to drive an increase in M&A activity as businesses look to increase their footprint in domestic market and beyond. We work with entrepreneurial businesses, their owners and management teams to help them understand the true commercial potential of the business they plan to acquire and how the acquisition might serve their strategic goals.
Our range of services include:
Buy-side and sell-side M&A advisory
Raising finance
Financial and Commercial due diligence
Vendor due diligence
Valuations
Independent business reviews
Competition and Consumer Authority clearances
Contact a specialist - we're here to help! Get in touch with our Advisory Services team to find out how we can help your organisation.
Contact Arindam Ghosh on

+267 74 258 331 / arindam.ghosh@bw.gt.com.
Download article
Download PDF [332 kb]