As the war for talent rages on, more than 70% of businesses globally are now working to create a more inclusive environment to attract and retain female talent according to Grant Thornton International's "Women in Business Report", which surveys senior leaders from 5,000 businesses across 29 economies.
All global regions have now passed the crucial 30% milestone of women in senior management positions, as Africa hits a record 40% (2019, pre pandemic: 31%). 58% of respondents in Africa believe that this may be due to new working practices that have benefitted women during the pandemic. In the early days of the pandemic, few could have predicted the lasting effect COVID-19 would have on established ways of working. Now, with much of the world stabilising, and recognition from businesses that change was needed, the march toward more inclusive working practices to attract and retain a more diverse talent pool continues unabated.
With 57% of mid-market leaders globally expecting a skill shortage to be a major constraint to their businesses in the year ahead, Grant Thornton's research shows that in response, 97% of mid-market business leaders in Africa (95% globally) are now taking action to foster staff engagement and create an inclusive culture.
Read our report to find out more.
Women at Grant Thornton Botswana share their thoughts on how our CLEARR VALUES (Collaboration, Leadership, Excellence, Agility, Respect, Responsibility) #BreakTheBias. Follow us on social media for updates - Facebook, LinkedIn, Twitter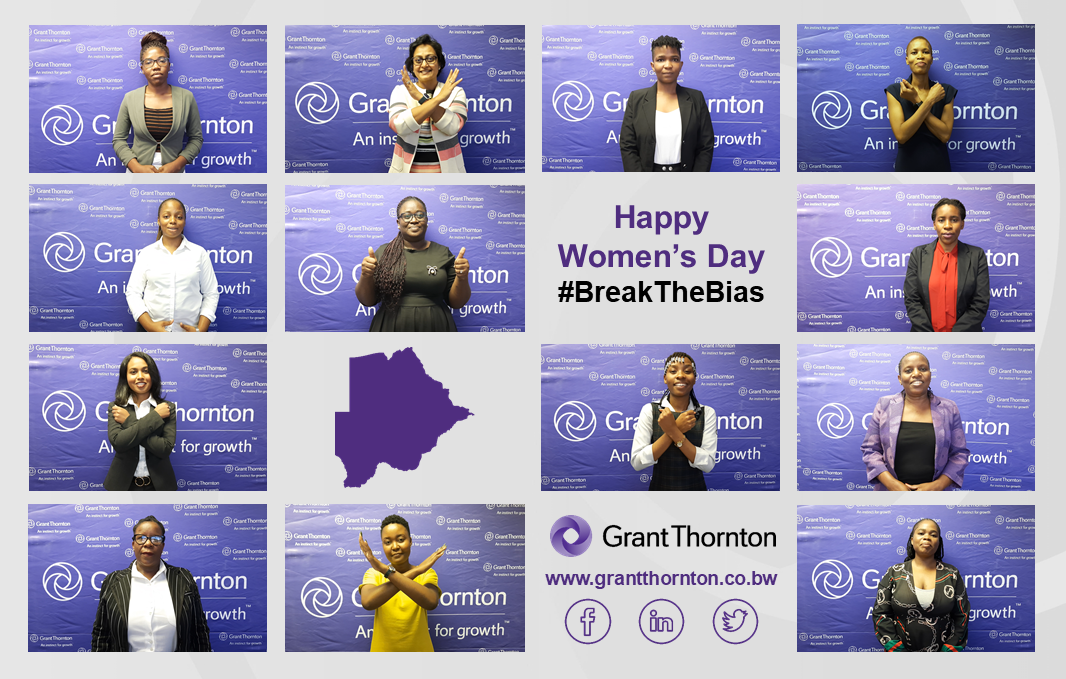 Download full report
Download PDF [9286 kb]